It's all about the personal experience
Personal experiences matter. That's the lesson of why one news article gets opened and another article does not. It's why the pending demolition of the Cleveland Play House was the most-read story of 2021. It got read because people went to see a show there once upon a time, not because it was the only Cleveland-area project designed by a famous Cleveland-born architect, Philip Johnson.
Personal experiences are why the remake of a dingy bowling alley just east of Cleveland State University (CSU) was the second-most-read story. Comments on social media concerning this place were dominated by CSU alumni reminiscing about bowling a frame or getting a bite or a drink between classes.
That and other experiential stories pushed off the top-20 list the stunning news that Cleveland Clinic will build a much larger Neurological Institute than it had originally planned. That story garnered 4,772 views. But if it was published on the old Web site before the changeover, it's doubtful it would have made the pre-Aug. 15 top-10 list.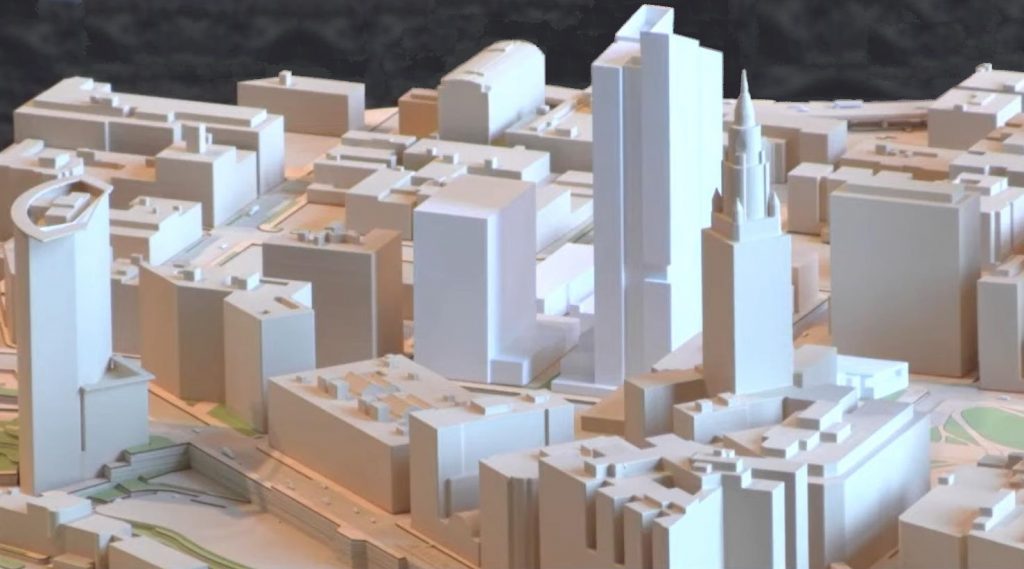 Although no article about the new Sherwin-Williams (SHW) headquarters attracted more than the eighth-most views in 2021, there were four SHW HQ articles in the top 20. And had the two SHW HQ articles published before Aug. 15 been published on the new site with its use of semantic core, they would have attracted many more views (Pickard Chilton-TV20).
Why split the top-20 Cleveland real estate news stories?
This list of the 20 most-viewed articles on NEOtrans is split in half between the 10 most-viewed articles before Aug. 15 and the 10 most-viewed after Aug. 15. The reason for the split is because NEOtrans introduced its new Web site in mid-August along with the use of semantic core and our inclusion on Google News to attract more traffic to our articles. We also stopped promoting the old Blogspot Web site we've had since 2011.
Thanks to NEOtrans' Director of Digital Advertising Iryna Tkachenko for her efforts which achieved documented results almost immediately, causing monthly views to rise from 13,000 in July to nearly 100,000 in October. And this doesn't include the number of views of our articles appearing on NewsBreak.
So an article that was published by NEOtrans after mid-August would invariably attract more viewers than if it was published before mid-August. There simply is no comparison between the two sites in terms of their ability to reach a wider audience. With that, we present the 20 most-viewed articles in 2020….
Screenshot of the old NEOtrans blog site that we used for a decade until this past summer when we transitioned over to the new site (NEOtrans).
Ten most-viewed articles after Aug. 15, 2021
Ten most-viewed articles before Aug. 15, 2021
However, posting an article like this three days before the end of the year carries some risk, especially when one of the biggest stories of the year may only be days away from happening. If that story doesn't break before midnight Dec. 31, 2021, then NEOtrans will have a good start on its list of top stories to post at the end of 2022.
END