News that's usually first and always free.

Founded in 2011, NEOtrans blog is a reputable trusted dedicated resource – breaking news about business, economy, development, construction, transportation of the Greater Cleveland area. Deep analytics and research of Northeast Ohio business opportunities and insights by professional, local journalists.
Join NEOtrans' growing media community! We attract more than 100,000 viewers each month, with more than 40,000 monthly unique viewers, who devote time to read our local breaking news. By devoting their time to learning the latest business development news and economic trends by reading NEOtrans's "usually first and always free" news, readers will see and click on your ads of local interest. It's a great way to get the word out about your business, service or place.
We're now offering advertising opportunities on our blog. Our ads are highly visible and effective, and they can help you reach your target audience. We offer a variety of ad formats, including banner ads, text ads, and sponsor posts. If you're interested in advertising on the NEO-trans.blog, please, contact us today to see how we can help you! We would be happy to discuss your advertising needs and create a custom advertising package for you.
Benefits for you
Collaborative ideas
Our statistics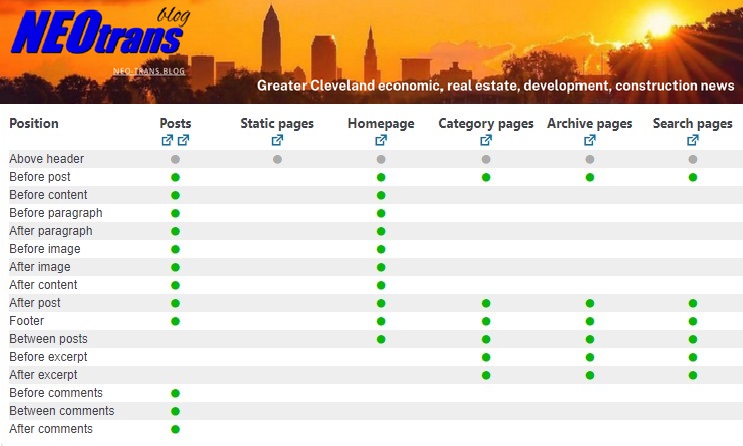 Contact us for more information / Media-Kit request