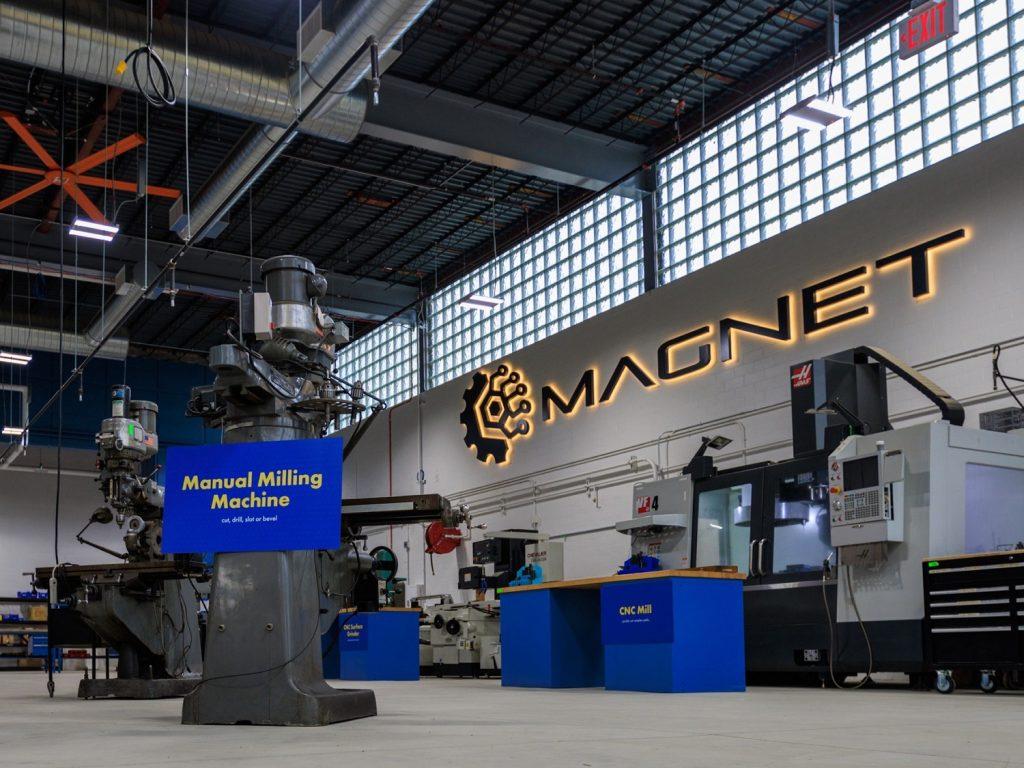 Opening this past week was the new MAGNET incubator and job training center on Chester Avenue in Cleveland's MidTown neighborhood which received $5 million in New Markets Tax Credits last year. Similar transformative projects in this and other distressed neighborhoods will be seeking tax credits from two allocations totaling $80 million to local economic development organizations (GCP/Michael Collier). CLICK IMAGES TO ENLARGE THEM
Tax credit applications to be announced soon
Yesterday in Baltimore, Treasurer of the United States Chief Lynn Malerba awarded $5 billion worth of New Market Tax Credits (NMTC) nationwide, with $80 million of that to support real estate development projects Greater Cleveland. The projects are intended to be transformative by attracting private investment to create jobs in underserved communities.
One recipient was the Northeast Ohio Development Fund, LLC (NEODF), an arm of the Cleveland-Cuyahoga County Port Authority, which was awarded $45 million. The other was the Cleveland Development Advisors, the real estate affiliate of the Greater Cleveland Partnership. It received $35 million in NMTCs. Those two organizations will redistribute the credits to project sponsors who apply for them in the near future.
For context, if the NMTCs were awarded on a per capita basis, Greater Cleveland would have received just $30 million. Last year, local recipients were awarded $100 million in NMTC credits, divided equally among the Cleveland Development Advisors and the Development Fund of the Western Reserve Inc. And while NEODF has received tax credits from the New Markets program before, this year's award was much larger than in year's past.
"Yes, $45 million is a big allocation and we are very pleased to be able to deploy these (credits) locally," said William Friedman, president and CEO of the port authority. "They are not spoken for. They can be requested through NEODF but the port can field inquiries and make sure they are vetted by NEODF. The board and community advisory board need to meet to start the process."
Friedman noted that the port authority is still the controlling entity of NEODF, which was initially created in 2003 with subsequent funds created in later years. But other partners including the Cleveland accounting firm Cohen & Co. own and manage the fund. The port authority does not have an ownership stake, Friedman said, but does have the controlling votes on who is awarded loans, credits and grants from the NEODF.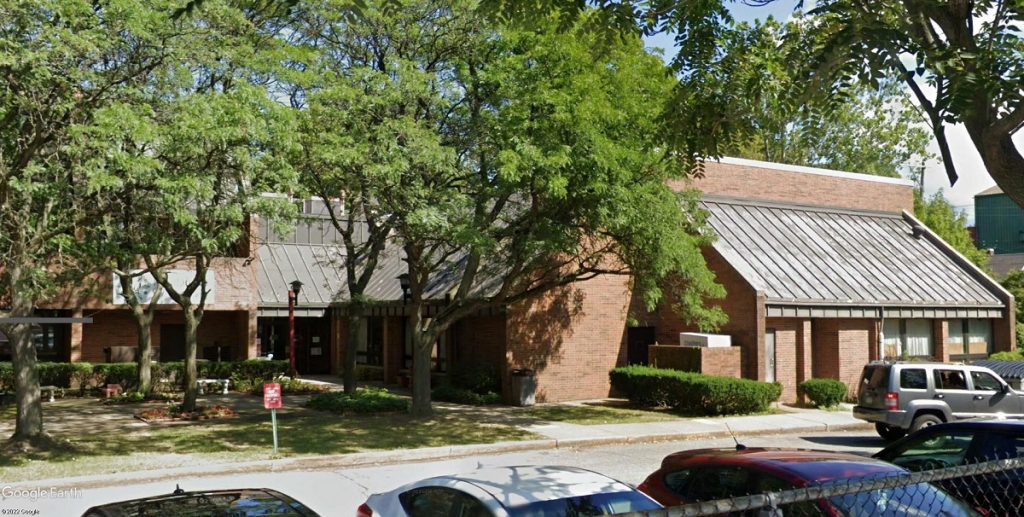 The May Dugan Center in Cleveland's Ohio City neighborhood began a $7.5 million renovation and expansion project on Oct. 13, thanks in part to $5 million in New Markets Tax Credits awarded through the Cleveland Development Advisors last year. That helped the non-profit center reach 90 percent of its fundraising goal. Additional projects will be in line for this year's tax credits (Google).
To put that $80 million in perspective, the total NMTCs awarded to Greater Cleveland this year equals the maximum annual amount of Transformational Mixed Use Development (TMUD) tax credits that can be awarded for urban real estate projects statewide. This is only the second year of Ohio's TMUD program. And speaking of TMUDs, the Ohio Tax Credit Authority (OTCA) is due to make its next awards soon but it won't be at its meeting on Monday. Instead, TMUD awards will be announced at either its next scheduled meeting, Dec. 5, or possibly at a special meeting sometime in November, according to a source familiar with the OTCA.
The goal of the federal New Markets program, founded in 2000, is to assist economically distressed communities by attracting private investment capital. Communities, both urban and rural, benefit from the growth and jobs associated with investments in manufacturing, technology, healthcare, retail, housing and other projects.
"Since the program began 20 years ago, CDA has been awarded a total of $300 million in credits," said Yvette Ittu, president of the Cleveland Development Advisors in a written statement. "These investments are a powerful tool for creating growth and good jobs in underserved communities."
Just this week, the transformative impact of New Markets in Greater Cleveland was realized with the opening of the new MAGNET incubator and job training center in MidTown to which CDA provided $5 million. Other recent Greater Cleveland projects that have benefited from this financing include the May Dugan Center renovation and expansion, which received $5 million in tax credits. The expansion enables May Dugan to serve more members of the community via its health and human service programs.
The Greater Cleveland Food Bank ($10 million), Dave's MidTown Market and Eatery ($10 million) and Glenville Circle North ($10 million) also recently used New Markets financing from the Cleveland Development Advisors. The latter project has led to additional developments in Glenville, which is leveraging off the growth of jobs and residents in nearby University Circle.
END
Our latest Greater Cleveland development news