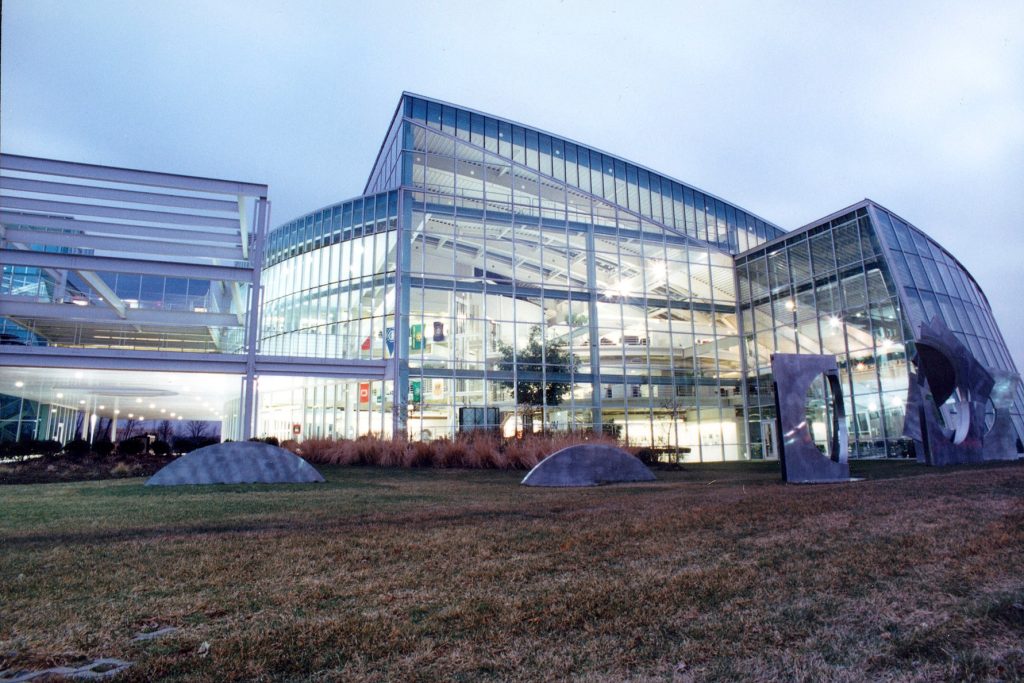 Ubotica Technologies, an Irish firm developing artificial intelligence capabilities for satellites, will locate its United States-based headquarters and business operations at the Ohio Aerospace Institute in the Cleveland suburb of Brook Park. The site is next to the NASA Glenn Research Center (OAI). CLICK IMAGES TO ENLARGE THEM.
Irish firm to create corporate entity here
When a Dublin, Ireland-based maker of artificial intelligence software for commercial satellites looked for a home in the nation with the world's largest space program, it didn't choose to be near any of the NASA complexes south of the Mason-Dixon Line. Instead, it picked the only NASA center north of it to be its neighbor.
Ubotica Technologies Ltd. is opening at the Ohio Aerospace Institute (OAI), 22800 Cedar Point Rd., in the Cleveland suburb of Brook Park. The new-start firm develops artificial intelligence (AI) software and neural networks for commercial and defense satellites so they can read and react to changes in conditions in space, earth-based environments and satellite functions. Their HQ site is next door to NASA's Glenn Research Center At Lewis Field. The United States headquarters being co-located with OAI, a hub for U.S. aerospace research and innovation, will aid Ubotica in their mission, says Aaron Rood, Ubotica's senior director of U.S. business development.
This is the second announced expansion next to Glenn by a company from the British Isles this year. Blue Abyss Diving Ltd. announced in March it is pursuing the development of a new $250 million research center devoted to deep-sea and space research at the Aerozone Alliance TechPark next to Cleveland Hopkins International Airport. For its new facility, Blue Abyss has yet to acquire a 12-acre piece of a 17.8-acre site the city of Brook Park put on the market along Aerospace Parkway, however.
Ubotica's new U.S. corporate structure will enable the start-up firm to engage in U.S. government procurement and collaborate in space applications of AI. Ubotica said in a written statement that this move intends to expand the company's growing commercial and government customer base across the Americas, and deepen its public and private partnerships with NASA and the defense industry. In addition to NASA, OAI also partners with the Air Force Research Laboratory at Wright-Patterson Air Force Base near Dayton.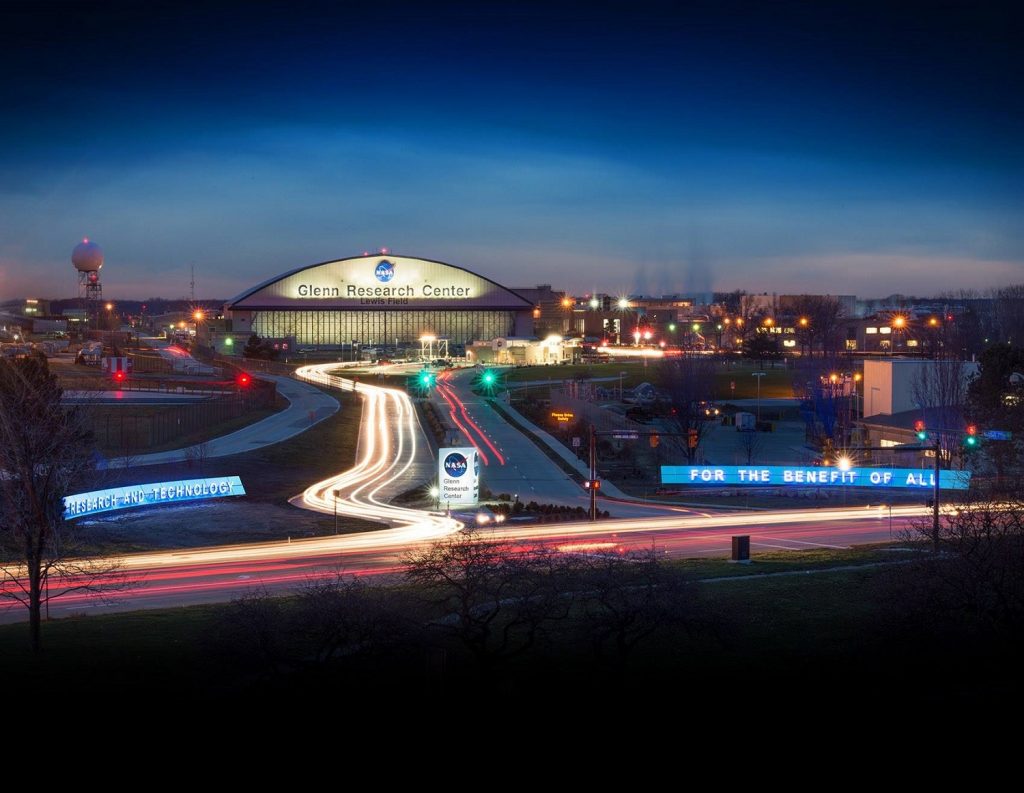 The NASA Glenn Research Center At Lewis Field is a 325-acre facility for the nation's space agency employing 3,200 scientists, engineers, civil service workers and support contractors. On the site next to Hopkins International Airport are wind tunnels, engine test facilities, microgravity research facilities, space communication facilities, test laboratories and engineering offices (NASA).
"Our colocation within OAI provides a great opportunity to integrate into an ecosystem at the forefront of space and aerospace innovation," said Sean Mitchell, chairman and chief commercial officer at Ubotica. "We are grateful to the Ohio Aerospace Institute for their support and eagerly anticipate future collaborative partnerships."
Ubotica Technologies is still a small company with just over $2 million in annual revenues. But it recently won $4.2 million in seed money from Atlantic Bridge with co-investment from US-based Dolby Family Ventures and the world's leading investor in space initiatives, Seraphim Space, that enabled this expansion across the Atlantic Ocean. Ubotica has operations in Ireland, the Netherlands and Spain.
This announcement comes in the same year that Irish flag carrier Aer Lingus began nonstop flights between Cleveland and Dublin. Team NEO, a nonprofit economic development group for Northeast Ohio, put together an incentive package that attracted Aer Lingus to Cleveland. Up to $2.5 million in local and federal support for the direct flight over three years is anticipated, including $600,000 from a federal Urban Development Action Grant through the Department of Housing and Urban Development.
After 50 years with no new construction, NASA began investing in new buildings and other facilities at NASA Glenn in the past decade. Since 2014, the space agency has spent more than $100 million on constructing the Mission Integration Center office/lab building, the Research Support Building and the Aerospace Communication Facility to support communications during missions to the Moon and Mars or to support autonomous aircraft.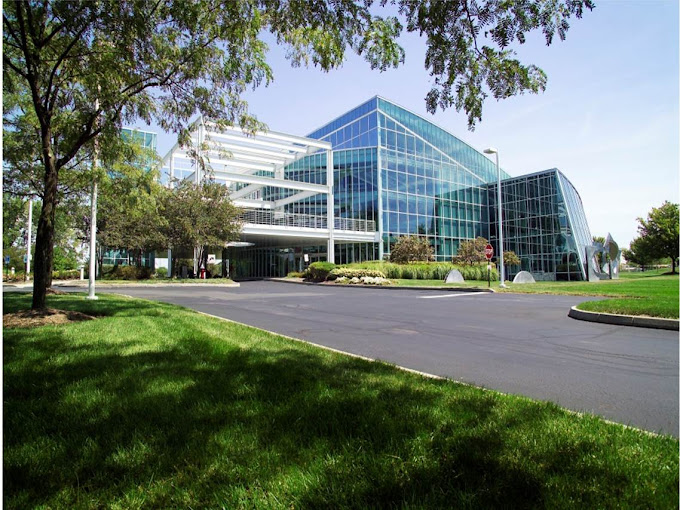 Ohio Aerospace Institute is a nonprofit organization that partners with the NASA Glenn Research Center, the Air Force Research Laboratory at Wright-Patterson Air Force Base near Dayton, the State of Ohio, and public and private universities in Ohio to help connect members to new customers, markets, and audiences (OAI).
And this announcement comes one month after Ubotica formed a partnership with IBM to use its cloud infrastructure and Watson AI, IBM's flagship natural language processing system. Earlier this year, Ubotica unveiled its latest hardware platform, CogniSat-XE2, which is designed to get AI into orbit through smaller satellites, including miniature cube satellites.
Ubotica is delivering its CogniSAT space AI compute platform on-board satellites so that AI inference can be performed on data in space. Earth observation companies collect many petabytes of data per day. A petabyte is a multiple of a byte, which is the unit of storage size for digital information. The data is stored and processed on the ground, presenting a very large-scale data challenge.
To generate timely application-specific value from all this data, customers need to create insights using edge-based data processing analysis. Like all data and AI use cases, it is critical to address and solve the challenge of analyzing and managing data in these quantities. Ubotica has partnered with IBM to streamline customer's space AI applications deployment and ground-based cloud data processing operations to help manage this data challenge.
This industrialization of space AI requires an enterprise approach with fit-for-purpose deployment, data storage, and governance capabilities that are secured, scalable and easy to use. It is the commitment to these principles, and IBM's enabling technologies, that underpins this partnership with Ubotica. The location of Ubotica's new US headquarters in Greater Cleveland will serve as a platform for hoped-for growth in the fast-growing commercial space sector.
END