This is the thirty-first edition of Seeds & Sprouts – Early intelligence on Cleveland-area real estate projects. Because these projects are very early in their process of development or just a long-range plan, a lot can and probably will change their final shape, use and outcome.
Oliva Steakhouse on downtown's menu
A new restaurant is coming to downtown Cleveland's Warehouse District possibly by the end of the year and a familiar couple is cooking it up. Lola and Luca Sema, who own Luca Restaurants which in turn owns and operates Luca Italian Cuisine, Luca West and Acqua di Luca, are planning their fourth restaurant — Oliva Steakhouse, 408 W. St. Clair Ave. The site is the space previously occupied for two decades by Ostera di Valerio until it moved in late-2019 to 1801 E. 9th St.
A 3,130-square-foot space in an English-style basement of the Grand Arcade Apartments will be renovated for $500,000 according to a building permit application submitted the city's Building Department in July. HSB Architects + Engineers, based in a Flats East Bank office, is the project architect. Richardson Design, located around the corner from the new restaurant on West 6th Street, crafted the exterior sign package.
"The (project) scope includes all-new kitchen and bar equipment, new partitions, new HVAC (heating-ventilating-air conditioning), lighting and interior finishes," wrote HSB Studio Designer Arnold Skenderaj in submitting the restaurant's design documents to the city. Bob Bajko of HSB was listed as the project's architect on the plans submitted to the city. Panzica Construction is the general contractor.
Proposed is seating in two bars, plus indoor and outdoor dining, totaling 123 seats plus standing areas at the bars. The outdoor dining area is proposed on the sidewalk in front of four windows between the restaurant's entrance and the main entrance to the apartment building. The site is just a couple of doors away from Luca Restaurant's newest establishment — Acqua di Luca which opened in 2021, ironically in a former steakhouse, XO Prime Steaks, 500 W. St Clair. Their first restaurant was Luca Italian Cuisine. It opened in 2013 on Superior Viaduct overlooking the Flats West Bank. It was followed by Luca West in Westlake.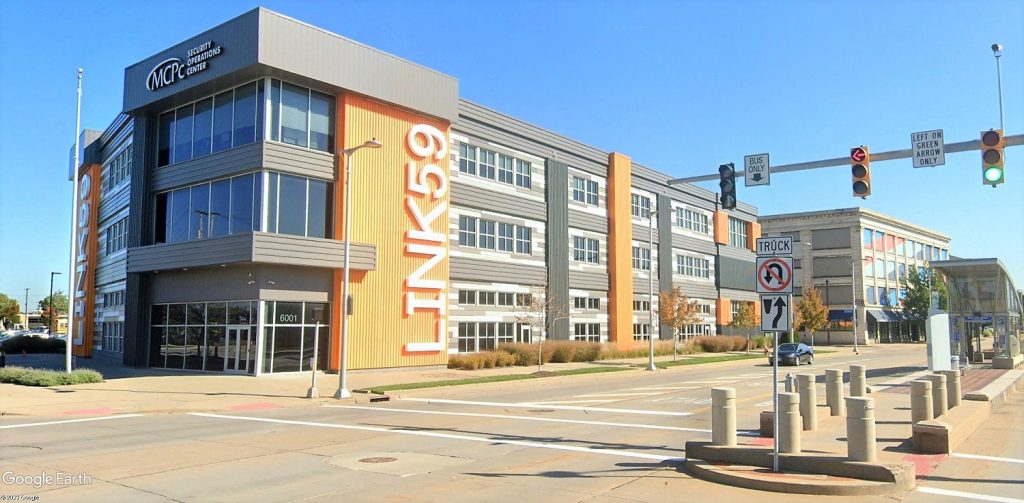 Link59's office building on Euclid Avenue and next to a bus rapid transit station is about to get a large tenant. Seeking to occupy most of the second floor is Starting Point, a resource and referral agency for Northeast Ohio's early education, child care, daycare, preschool and extra-school time caregivers and educators (Google).
Starting Point center opening at Link59
Starting Point, a nonprofit referral agency that provides services for the care and development of children, is planning to invest big in a spacious new training center a short distance away from their main office at 4600 Euclid Ave. They also have offices in Mentor in Lake County and Chesterland in Geauga County. Their new location will be on nearly the entire second floor of the Link59 office building, 6001 Euclid, in Cleveland's Midtown neighborhood.
According to a permit application submitted to Cleveland's Building Department in July, Starting Point intends to invest $1,510,367 to fit-out a 14,300-square-foot space with 99 workstations for training in an open office, a 48-seat theater-style training room, 17 offices, huddle room, phone room, wellness room, small conference room, lounge, coffee bar, break room, storage and server room, plans show. An affiliate of Geis Companies owns the Link59 building.
Starting Point is a resource and referral agency for Northeast Ohio's early education, child care, daycare, preschool and extra-school time caregivers and educators. In providing referrals, the agency helps families find the right care for their child. It also equips caregivers and teachers with comprehensive training and resources, including scholarships, to start a quality childcare business or grow their existing business. It partners with community organizations to enhance quality and address early childhood and out-of-school time issues and unique challenges. And it develops early childhood publications for clients outside Starting Point's service area.
The architect is HSB Architects + Engineers, based on Cleveland's Flats East Bank. In submitting the plans to the city, public records show that HSB Interior Designer Kristen Smith wrote that the project consists of the "Interior alteration of a currently vacant floor. Building use is business. Scope includes non-structural interior build-out and MEP (mechanical-electrical-plumbing)."
Lido Lounge stripped by George, BofA
After acquiring the nearly 100-year-old striptease bar, an company owned by Robert "Bobby" George intends to demolish Lido Lounge, 3029 W. 117th St., in Cleveland's Westown neighborhood. Replacing it will be a a Bank of America branch, according to the July docket of the City Planning Commission's Far West Design Review Committee. Based on the committee's notes, no action apparently was taken yet by the committee. As one of the nation's Big Four banking institutions, Bank of America is high on Greater Cleveland's growth potential after it recently named the region among the nation's top metro areas benefitting from pandemic-instigated domestic migration trends.
George affiliate Lido Real Estate LLC acquired the strip bar for $200,000 in February 2022 from Sandra L. Overko of Westlake, Cuyahoga County property records show. She had owned it since acquiring it by quit-claim deed from her husband Walter in 1988. Then, on June 28, George combined 10 parcels including three on Western Avenue and two residential properties on West 116th into a single parcel measuring just shy of 1 acre, according to a plat map filed with the county on June 28. West 117th is seeing increased tear-down/rebuild projects lately.
In addition to the aging lounge, Lido Real Estate also acquired a vacant parcel at the southeast corner of West 117th and Western Avenue that was owned by Cynthia Eckstein. Furthermore, Lido Real Estate is seeking to demolish two houses that are on the two residential properties George's company acquired on West 116th. Public records do not show how much Lido Real Estate paid for the vacant and residential properties.
There is no dollar amount immediately available on how much Lido Real Estate intends to spend on pre-development, demolition, site clearing and cleaning, plus any development work. However, Lido Real Estate received in June 2022 a $938,000 loan from CF Bank National Association of Fairlawn, OH, a western suburb of Akron. The note was signed by Robert "Bobby" George of Lido Real Estate LLC, county records show.
END